aurelio

/lab


Clinical Laboratory Middleware
aurelio

/lab

is a powerful and flexible laboratory middleware solution providing extensive connectivity, data management and workflow support features for making lab processes more efficient, reducing errors and improving quality so users can concentrate on important tasks that need their attention.

Based on aurelio/lab Intellitec has developed solutions for clinical chemistry, microbiology/bacteriology, hematology, specialty testing and point-of-care (POC) test management. Hospitals, medical laboratories and resident physicians in more than 350 installations and across more than 30 countries successfully use software solutions based on aurelio/lab for their daily routine.
Advantages
Middleware solutions based on aurelio/lab help to:
integrate, consolidate and centralize
increase efficiency and productivity
reduce costs while increasing throughput
standardize and automate processes and laboratory workflows
reduce errors and improve quality
achieve better compliance
Features
Connectivity
Connect to any number of instruments and automation systems and to one or more LIS / HIS / EMR / EHR hosts using industry standards, such as CLSI LIS (previously ASTM) and HL7, as well as a any proprietary device and host protocol.
Workflow Support
The software helps by automating routine tasks, so users can focus on critical results and tasks that need their attention. Comprehensive filters and indicators, an intuitive and configurable dashboard and flexible navigation between screens make sure that users can work effectively.
Data Management
Consolidation and management of data from multiple instruments, easy retrieval and review of information and smart LIS backup functions help users to keep an overview of their lab data. If desired, the software can manage a large amount of orders and results, thus supporting patient history and long-term data retention.
Rule Engine
Automatically and systematically apply custom rules to perform auto-verification, reflex testing, calculated results, advanced test routing and any sample and result processing. The software facilitates creation of rules with easy to use wizards.
Printing & Reporting
Generate reports, export PDFs or create printouts. All templates can be customized using the integrated designer. The software also supports printing barcode labels.
Compliance
Individual user accounts and permissions, a centralized audit trail, automatic traceability of samples, results and lot numbers as well as special provisions for patient data safety and privacy help with establishing and maintaining a compliant laboratory routine.
Based on aurelio/lab Intellitec has developed solutions for clinical chemistry, microbiology/bacteriology, hematology, specialty testing and point-of-care (POC) test management.
Furthermore, Intellitec has partnered with a number of instrument vendors to provide special editions and branded customer solutions.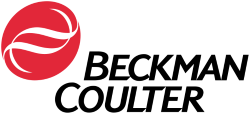 Beckman Coulter | HighFlexX™
Clinical Microbiology Middleware
The Beckman Coulter HighFlexX middleware solution combines microbiology ID/AST testing using Beckman Coulter's LabPro®/WalkAway® systems with fast identification and classification of microorganisms based on the mass spectrometry (MALDI) and disk diffusion into a versatile integrated multi-instrument environment.
Users can retrieve and review patients, samples, isolates and results, print reports and manually add new orders. If desired, the software can manage a large amount of results, thus supporting long-term data retention.
The software facilitates MALDI testing and target management with an intuitive user interface for assigning isolates to MALDI targets and can propagate MALDI identifications to connected instruments for AST testing.
A flexible rule engine can be used to automatically and systematically apply customer-provided rules to support lab workflows, review, hold and suppress AST results and add to comments with guidance on interpretations and workflow or therapy recommendations.
The solution is available from Beckman Coulter
Beckman Coulter, the stylized logo and HighFlexX are trademarks or registered trademarks of Beckman Coulter, Inc. in the United States and other countries. Used with permission.

Siemens | Protis®
Data Manager and Protein Assessment Software
The Siemens Protis® Data Management System provides advanced laboratory workflow support and consolidates results from a number of Siemens instruments using a single interface between the LIS and BN™ II, BN ProSpec® and BEP 2000 Advance® Systems and a number of other platforms.
The software offers a broad range of assessment modules – such as iron and anemia, nutrition, cardiac risk, kidney disease and CSF – allowing doctors to diagnose and treat patients more effectively. Reports include test results, comprehensive diagrams and guidance on interpreting the results.
The solution is available from Siemens Healthcare Diagnostics
Roche | cobas IT 5000 Module DocCard
Order Management Software
Roche Diagnostics has conceived the ongoing consolidation process in today's clinical laboratories - often serving additional clients outside the hospital - and provides its customers with a flexible and powerful extension to the Roche cobas IT 5000 LIS solution. The DocCard module improves integration by managing order entry and result reporting for external clients and doctor's offices.
The software closely integrates with the existing laboratory information system and shares dictionary data as well as order forms already defined in the LIS. Laboratories can setup and configure any number of remote departments or doctor's offices. The software provides bi-directional interfaces for a number of doctor's office systems and other patient information systems to retrieve patient demographics and to upload results.
DocCard allows users to remotely enter orders using a convenient graphical user interface client which can be invoked from within the doctor's office system. Available order forms, individual profiles and the layout of sample labels can easily be managed in the laboratory.
The solution is available from Roche Diagnostics
cobas® and cobas IT 5000 are registered trademarks of Roche Diagnostics.

aurelio/lab for Siemens Xprecia Stride™ Coagulation Analyzer
Enhanced POCT Device Connectivity
This flexible interface converter solution enables customers to transfer results from their easy-to-use handheld Xprecia Stride™ Coagulation Analyser in their network directly to their data management system.
The software allows communication to a middleware, LIS or HIS/EMR/HER system using CLSI-LIS01/ASTM, HL7 as well as POCT1A ORI/EDI.
The software is available from Siemens Healthcare Diagnostics.
Xprecia Stride, and all associated marks are trademarks of Siemens Healthcare Diagnostics Inc., or its affiliates. Product availability may vary from country to country and is subject to varying regulatory requirements. Please contact your local representative for availability.

Siemens | syngo® Lab Data Manager
A Complete Data Management Solution
Siemens syngo® Lab Data Manager is a robust, reliable data management system designed to grow with the laboratory while driving increased efficiencies across the lab environment. Managing a wide range of pre-analytic and post-analytic functions, syngo® Lab Data Manager helps accelerate turnaround times, improves quality and delivers seamless connectivity of instruments to the laboratory information system (LIS), automation and remote services.
Specifically, the software is designed to help laboratories handle increasing testing volumes and expanding workload capacity and includes support for rule-based auto-verfication and reflex testing as well as integrated quality control through automated Westgard and customizable rules.
The solution is available from Siemens Healthcare Diagnostics
aurelio® is a registered trademark of Intellitec Healthcare IT Solutions GmbH in the EU and a trademark in other applicable countries
Contact
Feel free to get in touch if you have any questions or suggestions
Intellitec

Wilhelmshöher Allee 306B
34131 Kassel
Germany
+49 561 99 450 470
+49 561 99 450 471