Intellitec
Medical Laboratory Software
Intellitec develops powerful and reliable laboratory middleware solutions providing connectivity, workflow support and data management allowing laboratories and doctors to improve their processes and to diagnose and treat patients more effectively
We are Experts in:

Our customers are leading international manufacturers in healthcare diagnostics and clinical information system vendors.
Hospitals, medical laboratories and resident physicians in more than 500 installations and across more than 30 countries successfully use middleware systems developed by Intellitec for their daily routine.
Intelligent middleware solutions from Intellitec can provide a versatile response to a variety of challenges in the medical laboratory
aurelio/lab is a powerful and flexible laboratory middleware solution providing extensive connectivity, data management and workflow support features for making lab processes more efficient, reducing errors and improving quality so users can concentrate on important tasks that need their attention.
Based on aurelio/lab Intellitec has developed solutions for clinical chemistry, microbiology/bacteriology, hematology, specialty testing and point-of-care (POC) test management.
Furthermore, Intellitec has partnered with a number of instrument vendors to provide special editions and branded customer solutions.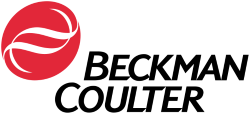 Beckman Coulter | HighFlexX™
Clinical Microbiology Middleware
The Beckman Coulter HighFlexX middleware solution combines microbiology ID/AST testing using Beckman Coulter's LabPro®/WalkAway® systems with fast identification and classification of microorganisms based on the mass spectrometry (MALDI) and disk diffusion into a versatile integrated multi-instrument environment.
The solution is available from Beckman Coulter in select countries.
Beckman Coulter, the stylized logo and HighFlexX are trademarks or registered trademarks of Beckman Coulter, Inc. in the United States and other countries. Used with permission.

aurelio/lab Edition for SIEMENS Protis Assessments
Middleware Solution for Clinical Pattern Assessments
The aurelio/lab Edition for SIEMENS Protis Assessments is a clinical/medical laboratory software solution that combines data & workflow management and connectivity features for the order to result laboratory workflow into a platform for running and using one or multiple SIEMENS Protis assessment packages, which are available as separate products.
SIEMENS offers a number of different assessment modules – covering CSF (Reiber), Kidney, Nutrition and Multiple Sclerosis – allowing doctors to diagnose and treat patients more effectively.
The solution is available from SIEMENS Healthcare Diagnostics in select countries.

SIEMENS | The Box
Middleware for Robotic Lab Automation
The Box is an automation solution offered by Siemens Healthineers for smaller and medium-sized hospital laboratories, addressing staffing challenges and enabling 24/7 lab services. It combines anayzers with robotic arms, providing efficient and reliable support to lab personnel in an automated autonomous environment.
The aurelio/lab middlware manages the order and result workflow between the LIS and connected analyzers and drives sample routing of the robotic solution.
The solution is a collaboration between SIEMENS, the United Robotics Group (URG) and Intellitec and is available from SIEMENS Healthcare Diagnostics in Germany

aurelio/lab SIEMENS POCT Edition
Connectivity for Point of Care Testing
This flexible interface converter solution enables customers to transfer results from SIEMENS POCT devices into their EMR/EHR system, LIS, HIS or other data manager solutions using industry standard protocols.
Supported SIEMENS devices include epoc® Blood Analysis System, Clinitek Status®+ and Clinitek Status® Connect, Atellica® DCA, Atellica® VTLi, RAPIDPoint® Blood Gas analyzers and DCA Vantage™.
The software offers a number of interface options, specifically German LDT and GDT standards, as well as CLSI LIS/ASTM and HL7.
The software is available from SIEMENS Healthcare Diagnostics in Germany.

Hycor Biomedical | Connectivity & Middleware
Connectivity and middleware solutions based on aurelio/lab are used by Hycor Biomedical to connect Hytec 288 and NOVEOS analyzers to various LIS, HIS and EMR/EHR host systems.
Features cover result reporting using CLSI-LIS01/ASTM, HL7 and German LDT standards, order entry as well as combining multiple instruments for load balancing and sharing a single host connection.
Regulatory and Quality Management
Intellitec has long-term experience with managing software projects in compliance with national and international quality system regulations and standards, such as EU IVDR, MEDDEV, ISO 13485, ISO 14971 and IEC 62304.
We have developed a quality management system that fully integrates the requirements of ISO 9001:2015 and even meets the advanced requirements of ISO 13485:2016 for medical device manufacturers. Periodic and independent audits through a ISO accredited certification body have confirmed that these procedures are appropriate and effective the work we do for our customers.
Contact
Feel free to get in touch if you have any questions or suggestions
Intellitec

Wilhelmshöher Allee 306B
34131 Kassel
Germany
+49 561 99 450 470
+49 561 99 450 471