aurelio

/lab


Laboratory Information System (LIS) for Small to Mid-Sized Medical Laboratories
Our flexible and intuitive laboratory information system (LIS) is designed to meet the unique needs of small and medium-sized laboratories. It supports various aspects of the daily lab routine from orders to results, quality control, order entry and many other features
Intuitive, Flexible, Reliable
The software supports all aspects of the daily laboratory routine, is very intuitive and clearly structured, making it easy to use after a short training period.
Each laboratory has its own individual requirements regarding workflows, equipment, analysis spectrum, personnel and IT infrastructure. Our software adapts to and can be flexibly configured for a wide range of applications and procedures.
Orders to Results
The software supports the full laboratory workflow from orders to results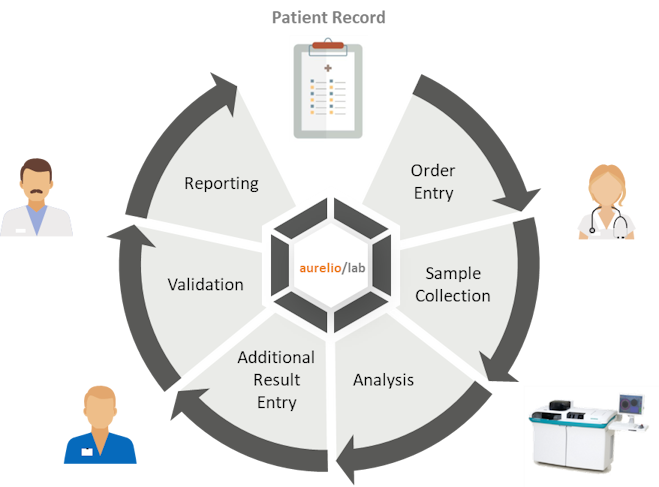 Is the accreditation of your laboratory - for example according ISO 15189 - a topic for you? Our laboratory system and our service team can support you in implementing a laboratory workflow in accordance with these standards.
Our own work is also carried out according to strict quality guidelines of ISO 9001 and even complies with the strict even meets the strict requirements of ISO 13485 for manufacturers of medical devices.
Making Daily Routine Easier, Improve Workflows and Prevent Errors
Reference ranges assist with the interpretation of results
The software can create printouts or PDF exports based on customizable templates
Flexible filters and work lists facilitate the overview and help organize the routine
Results can be technically and medically validated, commented, held or suppressed
Connects to all clinical IT systems, external laboratories and laboratory devices
Orders can be manually entered or received from external systems and scanners
Custom profiles facilitate ordering of frequently used parameter combinations
Rules can automatically and systematically perform various tasks, including calculation of additional results, formatting of values auto-verification and automated re-run and reflex orders
Multiple users can access the software from multiple computers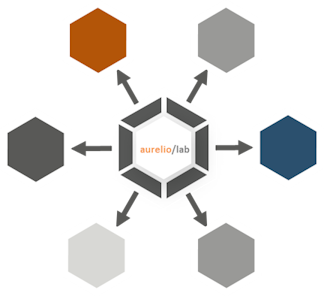 Well Connected and Integrated
The software connects to a varietey of IT systems, analyzers and other laboratory equipment.
Supported interfaces include standards - such as CLSI LIS (ASTM), HL7, POCT1-A, CLSI AUTO16, German LDT and GDT - as well as proprietary vendor-specific protocols.
We are continuously expanding our portfolio based on the requests of our customers. Our versatile universal connectivity platform supports rapid and efficient driver development.
Additional Modules
Additional modules expand the functionality for laboratories that need additional features.

Quality Control
Manage quality control lots, orders and results, automatically calculate deviations, assess range violations and trends.
The software also supports the specific details of German Richtlinien der Bundesärztekammer (RiliBÄK).

Multi-Account Management
Reference labs can manage orders and reports for multiple accounts, including fine-grained access control.

Statistical Analysis & Reporting
Analyze laboratory data based on customizable reports, for example throughput or volume per instrument, analyte, referrer, etc.

Billing & Remuneration
Manage prices and remuneration codes for analytes using different catalogs and generate invoices for lab services.
The software also supports the specific details of the German remuneration system (EBM via KVDT and direct invoicing for GOÄ).
aurelio® is a registered trademark of Intellitec Healthcare IT Solutions GmbH in the EU and a trademark in other applicable countries
Contact
Feel free to get in touch if you have any questions or suggestions
Intellitec

Wilhelmshöher Allee 306B
34131 Kassel
Germany
+49 561 99 450 470
+49 561 99 450 471